Please see calendar at bottom of page for special hours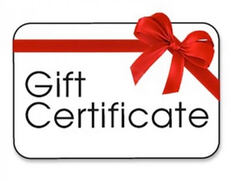 For the hard to buy for person: Give the gift of Self
Protection. In any increment for classes, memberships or just range time. Can be picked up in person or sent to you in a PDF to print on your pc. Call, text or email for more info.
​



---
​Public Shooting Range for everyone - Daily Rates:
$20 per shooter for all paper target rangesAdd $5 to shoot the Steel Pistol range alsoAdd $20 for the Live Fire Shoot House also Kids 13 or under shoot free Active Duty Military shoot free Spouses of the deployed shoot free​
****See Calendar at bottom of this page for Announcements or Special Hours.
Call, Text or Email Dennis for more info: 903-617-9777 NomadsTactical
@gmail.com

​
Located just 5 miles South of Chandler off 315
RANGE address:
8480 CR 3408, Chandler, TX. 75758 For the geeks:
32.261026, -95.521443
City office: (by appt) 222 US 31W, Chandler, TX. 75758 (in the TX Farm Bureau building)
Hours:
Sun, Mon, Tue 12:00 ~ 5:00
Wednesday CLOSED (gold members only with call ahead)
Thu, Fri 9:00 ~ 6:00
​ Sat 9:00 ~ 8:00
Our range is staffed 100% of our open hours with all areas under video surveillance.
Optional
Membership Info
​
​Tyler shooting range, Chandler shooting range, CHL, LTC classes, handgun training, public range Hesco Body armor..
Chandler, Tyler, Athens, Flint, Bullard, Whitehouse TX CHL, LTC, license to carry, concealed handgun license, beginner handgun, intro, 101
Active shooter, CHL, LTC classes in NE Texas, Defensive handgun training, delivery service, NRA, John Galt
We live on property, so if you can't make it until close to closing time, give us a call. If we're home, we'll let you in to shoot.
Range available for private group training about any day with reservations.