WE ARE OPEN NORMAL HOURS
Sun, Mon, Tue: 12 - 5
Thu, Fri, Sat: 9 - 6
​
LTC (license to carry) classes offered in person or online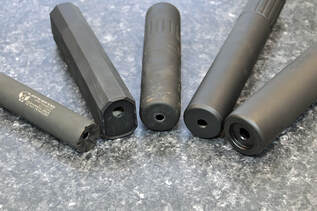 Attention Class III buyers: Buy a suppressor through Nomads or transfer to and have VISITATION rights during your wait for full custody. Inquire within for more info.
​Public Shooting Range for everyone - Daily Rates:
$20 per shooter for all paper target rangesAdd $5 to shoot the Steel Pistol range alsoAdd $20 for the Live Fire Shoot House also Active Duty Military shoot free Spouses of the deployed shoot free​
****See Calendar at bottom of this page for Announcements or Special Hours.
Call, Text or Email Dennis for more info: 903-617-9777 NomadsTactical
@gmail.com

​
Located just 5 miles South of Chandler off 315
RANGE address:
8480 CR 3408, Chandler, TX. 75758
For the geeks:
32.261026, -95.521443
Hours:
Sun, Mon, Tue 12:00 ~ 5:00
Wednesday CLOSED (gold members only with call ahead)
Thu, Fri & Sat 9:00 ~ 6:00
​
Our range is staffed 100% of our open hours with all areas under video surveillance.
Optional
Membership Info
​
​Tyler shooting range, Chandler shooting range, CHL, LTC classes, handgun training, public range Hesco Body armor..
Chandler, Tyler, Athens, Flint, Bullard, Whitehouse TX CHL, LTC, license to carry, concealed handgun license, beginner handgun, intro, 101
Active shooter, CHL, LTC classes in NE Texas, Defensive handgun training, delivery service, NRA, John Galt
Classes are taught in their own areas and do not interfere with public range use